OPERATION 3 STEPS AHEAD SUMMER PROGRAM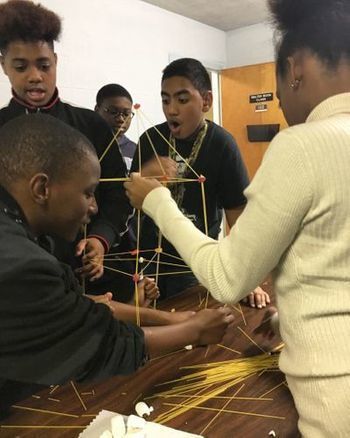 3 Steps Ahead Summer Program's purpose is to engage students in enrichment activities that advance their skills and understanding in the areas of reading and writing, math, and science. We also strive to provide students with opportunities to develop character, learn valuable life skills, make new friends, and discover new interests. Operation Xcel has raised the reading levels of students attending all 6 weeks of the program by as much as an entire year during past summer camps. Increases in math achievement and science have also been significant. As a three-stranded program, your youth will eXcel to new levels, academically, socially, and emotionally.
Programs Offered by Operation 3 Steps Ahead Summer Program
There's no better way to spend your summer than with the 3-Steps Ahead Summer Enrichment Program. To provide strong academic development, all children are assessed and placed in level-appropriate reading, math, and science classes. Classes are staffed by certified teachers and specialists with specific expertise. Operation 3 Steps Ahead Summer Program curriculum follows the standard course of study set by the NC Department of Public Instruction. Each student is instructed at grade level yet is also encouraged to work above this level when possible.  Post-assessments are given at the end of the summer.
Operation 3 Steps Ahead Summer Program also features arts and crafts, family-friendly movie viewing, exciting indoor and outdoor games, and off-site recreation such as swimming and bowling.
Applications will be available during the month of May 2024. here