OPERATION XCEL STAFF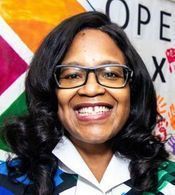 Charlene Gladney, Executive Director, 336-223-4595
Charlene is a native of Greensboro, North Carolina and a graduate of North Carolina State University with a bachelor of science in electrical engineering. She continued her studies at North Carolina A&T State University where she earned a master's degree in electrical engineering. Following her time at NC A&T, Charlene moved to Rochester, New York, where she began her career at Xerox Corporation. She spent 20 years in various corporate positions ranging from systems design to project and people management. She also volunteered as a tutor, mentor, Girl Scout leader and Sunday school teacher.  In 2007, Charlene took a leap of faith and entered the nonprofit world as executive director of Operation Homework, now Operation Xcel. As a nonprofit executive she has completed certification through the Nonprofit Management Institute and The Executive Director Academy. She has also been certified in the afterschool sector by NCSU and the NC Center of Afterschool Program completing the Leadership Fellowship Program.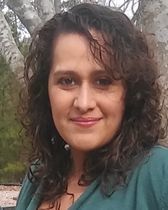 Marisela Aviles, Executive Assistant, 336-223-4652
Marisela is from Los Angeles, California. She attended Greensboro College and obtained her bachelor's degree in business administration and economics with a concentration in human resources. She is currently pursuing an accounting degree in conjunction with her role at Operation Xcel. Marisela has two children. Her favorite family activity is baking.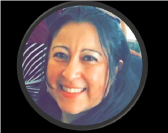 Derly Daza – Site Director, Jackson Middle School
336-223-4972 option 2
Derly is originally from Colombia and has worked in the United States for more than 11 years. She has a master's in Spanish and English as a second language and is currently a middle school Spanish teacher. Derly is actively pursuing her PhD in education. She volunteers at Glenwood Library, where she teaches Spanish and is a soccer coach at the YMCA. Derly is passionate about making an impact in the lives of children and loves watching their progress. "I feel honored to be part of the personal and academic growth of our students," she said.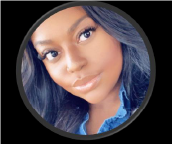 Ms. Regina Jackson - Operation Xcel Site Director: High Point, 336-223-4972 ext 1
M.Ed. Elementary Education - STEM
Regina Jackson knew from a very young age that teaching was her passion and purpose. She always prides herself in being a student first and then a teacher. Born and Raised in Paterson, NJ she transitioned to High Point, NC to obtain her Bachelors Degree in Elementary Education and Masters Degree in STEM Education from High Point University. This is her 6th year at Operation Xcel and her 3rd year teaching with Guilford County Schools. Regina began at Operation Xcel as a volunteer with High Point University's Tutor Club in 2015. From there she transitioned to a tutor and then Site Director. Over the years she has built lasting relationships with her students and has continued to maintain these relationships into their high school careers. She loves math and science and hopes to encourage students to be problem solvers, activists and innovators. Booker T Washington once said, "Excellence is to do a common thing in an uncommon way", it is her goal to exemplify this daily.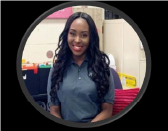 Precious Sidbury - Site Director, Operation Xcel; Swann Middle School
Precious Sidbury is from Charlotte, North Carolina. She has resided in Greensboro for almost three years now. She received her BA in English from Livingstone College and she is now pursuing her Masters in Education from NC State University. She is passionate about working with students and families and striving to make a difference and positive impact in their lives. When she isn't at work, she enjoys traveling, catching up on shows, new movies and spending time with friends and family.
 Favorite Quotes:
     "Even the impossible is possible"
     "She believed she could, so she did"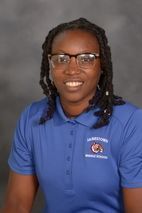 Twanna Cook - Site Director Jamestown Middle School
Twanna is currently an Assistant Principal at Jamestown Middle School. Born and raised in Fayetteville NC, she came to Greensboro to attend North Carolina A&T State University on a 4-year Basketball scholarship. After graduating, TaWuana played professional Basketball for 2 years, before deciding to return to the states to obtain her Masters in Teaching from NC A&T in 2013, then received her M.Ed in Educational Leadership from HPU in 2018. TaWuana has been in education with Guilford County Schools for 8 years. I am excited to work with the students, staff, and parents of Operation Xcel as we strive to prepare our students to excel inside and outside of their classrooms. I look forward to seeing our students grow and encouraging all students to aim for greatness, live to their fullest potential, and to see the best in themselves while participating in the JTMS Operation Xcel program.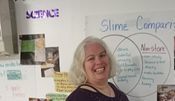 Daphney Shoaff - Site Director SUMC and Oak Springs
Daphney Shoaff is from North Carolina. She did her undergraduate work in Baltimore at the University of Notre Dame of Maryland. She received her Masters in Education from Arizona State University's online program. She was in the classroom at Winston-Salem/Forsyth County schools before she joined the team at Operation Xcel. When she joined Operation Xcel she was a teacher and has now moved up to being a site director. According to Daphney, the best part of the job is watching the children have that light bulb moment.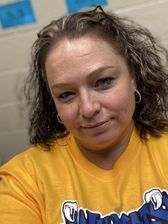 Dawn Lineberry - Site Director, operation Xcel; Eastern Guilford Middle School
Ms. Lineberry is from Silver Spring, Md, coming to Greensboro NC in August of 1994. She has her Bachelors's degree in elementary education with a middle grades math add-on to her NC teaching license.  She has been with the Operation Xcel program since 2019 as a tutor at our Jackson location, where she taught 6th-grade math for 16 years.  When she is not at work, she can be found on the sidelines cheering her daughter on in various athletic activities. She enjoys being at the beach, spending time with family, and supporting any young person in any way she can.  She thrives on building relationships with all who come in contact with her. She firmly believes that "a teacher takes a hand, opens a mind and touches a heart forever".
Board of Directors
Timothy Buroff, Board Chair – Connect on LinkedIn
Michael Pearson, Secretary – Connect on LinkedIn
Patricia J. Price, Treasurer – Connect on LinkedIn
Julie Starnes, Community Member -Connect on LinkedIn
Alana Allen, Community Member – Connect on LinkedIn 
Steven Palcsak, Community Member – Connect on LinkedIn
Ronice Johnson-Guy, Fundraising Chair - Connect on LinkedIn
Jocelyn Becoats, Board Development Chair - Connect on LinkedIn
Meg Sheehan, Community Member - Connect on LinkedIn
Dena "Beth" Langly, Community Member - Connect on LinkedIn
Charlene Gladney, Ex-Officio Member
In addition to the leadership teams above, we employ certified teachers as math and reading specialist and tutors. We also employ paraprofessionals and A-level volunteer staff.