OPERATION XCEL STAFF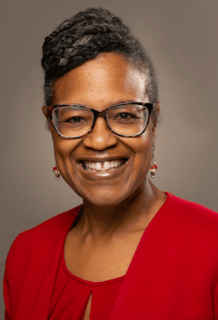 Charlene Gladney, Executive Director, 336-223-4595
Charlene is originally from Greensboro, NC. She completed her Bachelor of Science degree in Electrical Engineering at North Carolina State University. Charlene later went on to obtain her Master of Electrical Engineering degree from North Carolina A&T State University.  After graduation, she began her career at Xerox Corporation in Rochester, NY, where she held several corporate positions for 20 years. During this time, Charlene also volunteered as a tutor, mentor, Girl Scout leader, and Sunday school teacher. In 2007, Charlene transitioned to the nonprofit sector and became the executive director of Operation Xcel (formerly known as Operation Homework).  She completed certification through the Nonprofit Management Institute and The Executive Director Academy. Charlene has also been certified in the afterschool sector by NCSU and the NC Center of Afterschool Programs, completing the Leadership Fellowship Program. Charlene graduated from StreetWise MBA hosted by the Greensboro Chamber of Commerce in 2023.  StreetWise MBA is a program that builds a business owner's capacity to manage and proactively respond to crisis," said Brent Christensen, the Commerce's president, and CEO.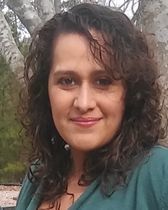 Marisela Aviles, Executive Assistant, 336-223-4652
Marisela is from Los Angeles, CA.  She attended Greensboro College and obtained her bachelor's degree in business administration and economics with a concentration in human resources.  She is currently pursuing an accounting degree in conjunction with her role at Operation Xcel.  Marisela is the mother of two children.  In her free time, she enjoys baking.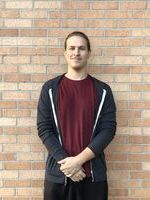 Torynce Wilson, Personal Assistant
Torynce Wilson is from North Charleston, South Carolina. He attended Clemson University and earned a B.S. in Business Management with an emphasis on Entrepreneurship, and a Minor in Music. He has a diversified skill set with experience in Customer Service, Team Leadership, and Administrative Operations. Torynce lives with his wife Kayla Wilson and their six dogs. He has a passion for Music Production, and in his free time composes, records, mixes, and masters a variety of projects out of his Home Studio.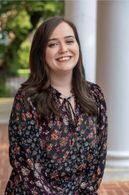 Jen Nelson, Program Director, 336-265-6442
Jen Nelson grew up in the Greensboro area and graduated from UNCG. Before joining Operation Xcel as Program Director, she worked as a teacher in North Carolina and as a tutor for Operation Xcel. As a passionate educator, Jen focuses her work on creating engaging and challenging opportunities for students to grow. In her free time, Jen loves to read, knit, and sew.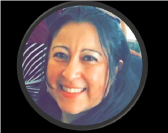 Derly Daza, Site Director, Jackson Middle School - 336-223-4972 option 2
Derly is originally from Colombia and has worked in the United States for more than 11 years.  She has a master's in Spanish and English as a Second Language and is currently a middle school Spanish teacher.  Derly is actively pursuing her Ph.D. in education.  She volunteers at Glenwood Library, where she teaches Spanish.  Derly is also a soccer coach at the YMCA.  Passionate about making an impact in the lives of children, she enjoys watching their progress.  Derly states, "I feel honored to be part of the personal and academic growth of our students."
Jill Schabow, Site Director, High Point - 336-355-2115
Meet Jill from Fort Bragg, California. She is pursuing her bachelor's degree in special education at Central State University. Jill recently moved to North Carolina, bringing with her several years of experience working with special education students and managing an after-school program in her hometown. Jill is highly passionate about helping children with special needs and applying her knowledge to enrich their after-school experiences. Her deep love for education and desire to promote inclusivity motivates her to make a positive impact on every child's journey. Jill's hobby is putting together jigsaw puzzles in her free time.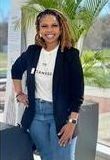 Courtney Ingram, Site Director, Swann Middle School
Meet Courtney Ingram, hailing from Indiana. She pursued her passion for STEM by obtaining a degree in Agricultural Science with a concentration in Food and Nutrition Science from Kentucky State University, followed by a master's in education from High Point University. Her educational background has opened multiple pathways in STEAM, and she is now a STEAM Specialist. Courtney is committed to leading through educational partnerships, community development, and event planning. Her skill set is multifaceted, combining education and creativity, and she is renowned for her motivational mindset, leadership, and creativity. Ms. Ingram has hosted a variety of STEM events, judged LEGO Robotics competitions, and organized science fairs to engage students from low-income neighborhoods, women in STEM, and those from diverse backgrounds in STEAM.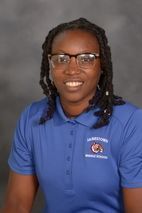 TaWuana Cook, Site Director, Jamestown Middle School - 336 480-4856
TaWuana was born and raised in Fayetteville, NC.  She attended NC A&T on a 4-year basketball scholarship.   After graduating, TaWuana played professional Basketball for 2 years, before deciding to pursue her Master's in teaching from NC A&T.  TaWuana then attended High Point University, where she earned her M.Ed in educational leadership.  TaWuana has been in education with Guilford County Schools for 8 years.  Currently, she is an Assistant Principal at Jamestown Middle School.  TaWuana is excited to work with the students, staff, and parents of Operation Xcel as she strives to prepare students to excel inside and outside of the classroom. She looks forward to seeing the students grow and encourages them to aim for greatness, live to their fullest potential, and see the best in themselves.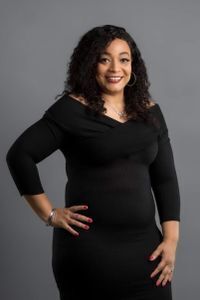 Desiree King, Site Director, SUMC and Oak Springs, 336-706-5073
Desiree hails from Goldsboro, NC, and boasts over 15 years of experience in the North Carolina school system. Prior to her current position, she served as a Special Education Teacher. Additionally, she has worked in the Mental Health and Intellectual Developmental Disability sectors. Desiree holds a bachelor's degree in psychology from Fayetteville State University two master's degrees in human services (specializing in Community and Social Services) and Psychology from Capella University.  Desiree is also an Accountability Life Coach and Motivational Speaker, passionate about positively impacting the lives of children and families.
Board of Directors
Eunika Smalls, Board Chair – Connect on LinkedIn
Michael Pearson, Secretary – Connect on LinkedIn
Patricia J. Price, Treasurer – Connect on LinkedIn
Steven Palcsak, Marketing Chair – Connect on LinkedIn
Fundraising Chair - Apply Here
Jocelyn Becoats, Board Development Chair - Connect on LinkedIn
Julie Starnes, Community Member -Connect on LinkedIn
Meg Sheehan, Community Member - Connect on LinkedIn
Kendra Eads, Community Member - Connect on LinkedIn
Charlene Gladney, Ex-Officio Member
In addition to the leadership teams above, we employ certified teachers as math and reading specialists and tutors.  We also employ paraprofessionals that encompass our excellent volunteer staff.
Operation Xcel is a place where learners are inspired to excel in every area of their lives and make meaningful changes in the world by equipping youth academically, socially, physically, and emotionally through future-focused after-school, summer, and mentorship programs.
We are guided by a strong work ethic and a dedication to community betterment. Through our academic and enrichment programs, we demonstrate our commitment
·             to providing equal access to quality educational resources,
·             to supporting diversity of thought,
·             to creating a strong foundation for the development of lifelong learners,
·             to fostering civic engagement, and
·             to encouraging career mindfulness in our youth.