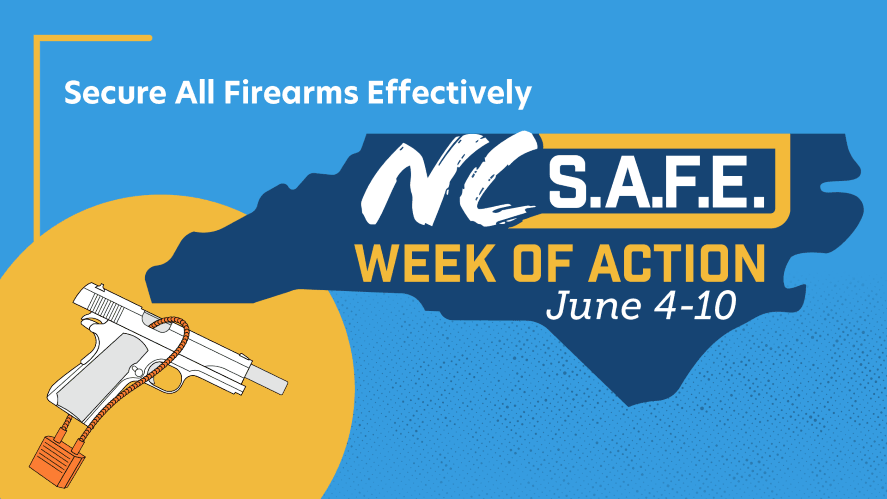 Did you know that Governor Roy Cooper established June 4th – 10th as NC S.A.F.E. Week of Action. S.A.F.E. stands for Store All Firearms Effectively? This inaugural week of action is to raise awareness of the mounting number of children and teen deaths because firearms are not secured in a manner that makes them inaccessible to children, teens, and potential theft. Statistics show that the death rate of children and teens in the state has increased to over 231% from 2012 to 2021 because of firearm theft and injury. This number equates to 156 children and teen deaths each year. If this number is to decrease, it requires that owners store firearms safely.
All children should be able to live their lives without fear of gun violence and death because firearms are not stored safely at home and in vehicles. Each NC resident can take an active part in ensuring that all firearms are stored effectively or securely.
Please click on the following links for helpful information and to participate in this statewide quest to reduce child/adolescent deaths and firearm injuries.
This link is to the NC Department of Public Safety to learn more about NC S.A.F.E. and how you may participate and spread the news...
… for PARENTS – A Guide to Firearm Storage, and...
… a NC S.A.F.E. flyer that provides useful information about effective firearm storage.