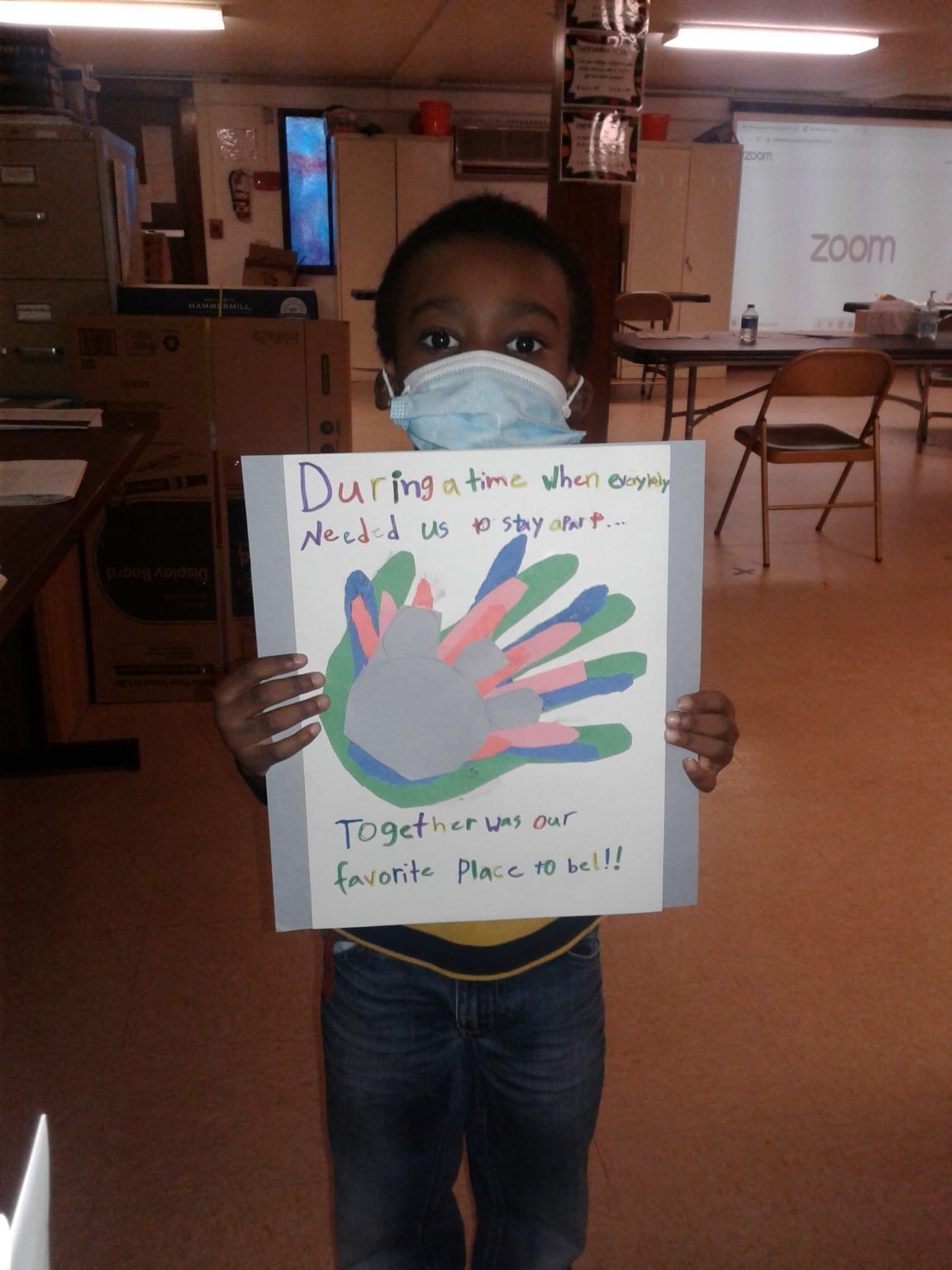 Operation Xcel looks a bit different this fall! Our site in Stokesdale was the first to open this school year with exceptional results. Even with a pandemic against us, we faced challenges with resilience and dedication to serving our students. We sat down with Jennifer Hermen, Stokesdale Operation Xcel site director, to talk about the transition to hybrid learning this fall.
How did Operation Xcel prepare for a safe opening and what COVID-19 precautions are in place?
Preparation for this fall was twofold, according to Hermen. First, Operation Xcel had to develop COVID-19 training programs for staff and tutors. Next, families were given COVID-19-safetiness acknowledgments and forms.
Students at Operation Xcel are following a new daily routine to ensure safe social measures. "Starting as they step on the bus, students are socially distant from each other. Students and tutors are required to wear masks throughout the day. The bus drops them off at our site and we take their temperature and check them in. Then they enter the classroom, wash their hands, and their snack is waiting for them at their seats – which are spread apart with two students sitting at each 8-foot table," Hermen ensures.
What does the daily schedule look like at Operation Xcel?
Every day at Operation Xcel starts with our words of affirmation chant…
We are Operation Xcel! 
 We are the young people who make a difference. 
We strive towards academic success & true character. 
 We come with open minds, willing hearts, caring souls, & HIGH EXPECTATIONS. 
We are people of forgiveness, kindness, wisdom, & humility.
We are Operation Xcel!
"As we start our day with our words of affirmation, we choose students both virtually and in-person to participate and speak in front of everyone," says Hermen. Operation Xcel is committed to including every student, whether face-to-face or screen-to-screen. The organization provides both in-person operations and a virtual academy, so students and families can feel comfortable in their choice for learning this semester.
Virtual and in-person students engage in a read-aloud together after the daily words of affirmation chant. Then, students break up into one-on-one sessions with reading and math specialists. Operation Xcel is using this virtual opportunity to put students in individual breakout rooms and focus on their path to academic success.
Hermen emphasizes that students and families are thrilled to be back and very cooperative with new safety measures in place. "Students have missed their friends, they have missed their tutors, they have missed the program. It has been wonderful having the students onsite and so nice to see them interact with each other and see their friends' faces," she says. 
Hermen speaks for all of us here at Operation Xcel as she is "looking forward to Guilford county students coming back to the program as they return to in-person instruction and is hopeful for a different, but exciting year to continue to serve our community of learners."