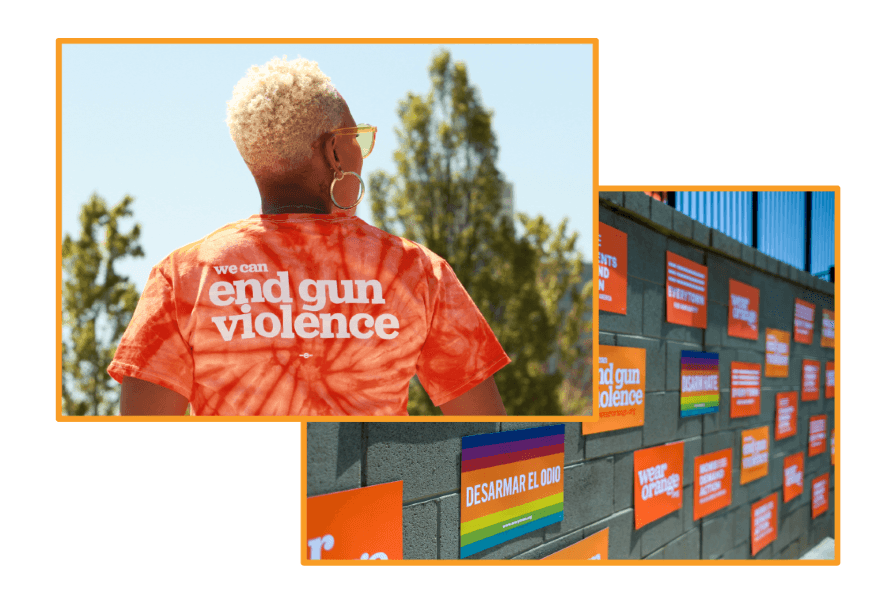 Did you know that June is Gun Safety Awareness Month? Many groups around the country will wear orange, carry orange signs, post #wearorange on their social media pages, or light up their houses or buildings in orange during Gun Violence Awareness Weekend, June 2nd through June 4th, 2023. Why orange? Orange is the color that friends of 15-year-old Hadiya Pendleton wore in her honor after she had been shot and killed while on a playground in Chicago in January 2013. Since then, the Gun Violence Prevention Movement has adopted orange as its color.
No matter where you live—in Greensboro, Stokesdale, High Point, Jamestown or in any other city in the United States, no one should have their lives taken by a senseless act of gun violence. Gun violence takes 120 lives and many more are wounded every day in the United States;
Wear Orange in honor of Hadiya Pendleton and the 43,000 others who died and almost 76,000 who were shot but survive every year because of gun violence in America. Wear orange to demand a future without gun violence in America. Wear Orange to support the movement Friday, June 2nd through Sunday, June 4th. Take pictures and post them on social media. Check out the 2023 Wear Orange Social Media Toolkit to participate in #WearOrange campaign on social media. These are links to the English and Spanish versions of the Wear Orange coalition. wearorange.org or wearorange.org/es
To find and participate in an event in your area visit—https://act.everytown.org/event/wear-orange-2023/search/?_gl=1*j12d8c*_ga*MTkwMzc2ODM3MC4xNjg1NjM5MzU1*_ga_LT0FWV3EK3*MTY4NTY1MTAzMC4yLjEuMTY4NTY1MTc4MS4wLjAuMA.
Operation Xcel stands against gun violence in America! Protect the lives of our children, neighbors, family, friends! End gun violence!